2017 Calendar / About Us
2017 Calendar**  Check back for changes and additions

August 12         10:00am-2:00pm               Free Pony Rides and Petting Zoo,  Free Face-Painting
August 26           10:00am                           Cordier Auction Appraisal Event (postponed from July 29)
Thanksgiving Week

Wednesday, November 22th    8:00am – 3:00pm
Friday, November 24th               8:00am – 3:00pm
Saturday, November 25th               8:00am – 3:00pm
Christmas Weekend (Regular Hours)

Friday, December 22th               8:00am – 6:00pm
Saturday, December 23th        8:00am – 3:00pm
New Year's Weekend
Friday, December 29th                8:00am – 6:00pm
Saturday, December 30th        8:00am – 3:00pm
Other Scheduled Market Events*
December 23    11:00am                   Vendor Basket Give-away
*Please note that we are very open to having individual Vendors planning other special events. If you would like to "host" an event, please fill out the "Special Event" form at least one (1) month in advance for approval.
 **The Rural Routes Barn Tour is a tour of approximately 25 barns in South and East Hanover Townships including the Barn at Farmstead. Tickets are sold and participants can start their self-guided tour anywhere.
 About the Market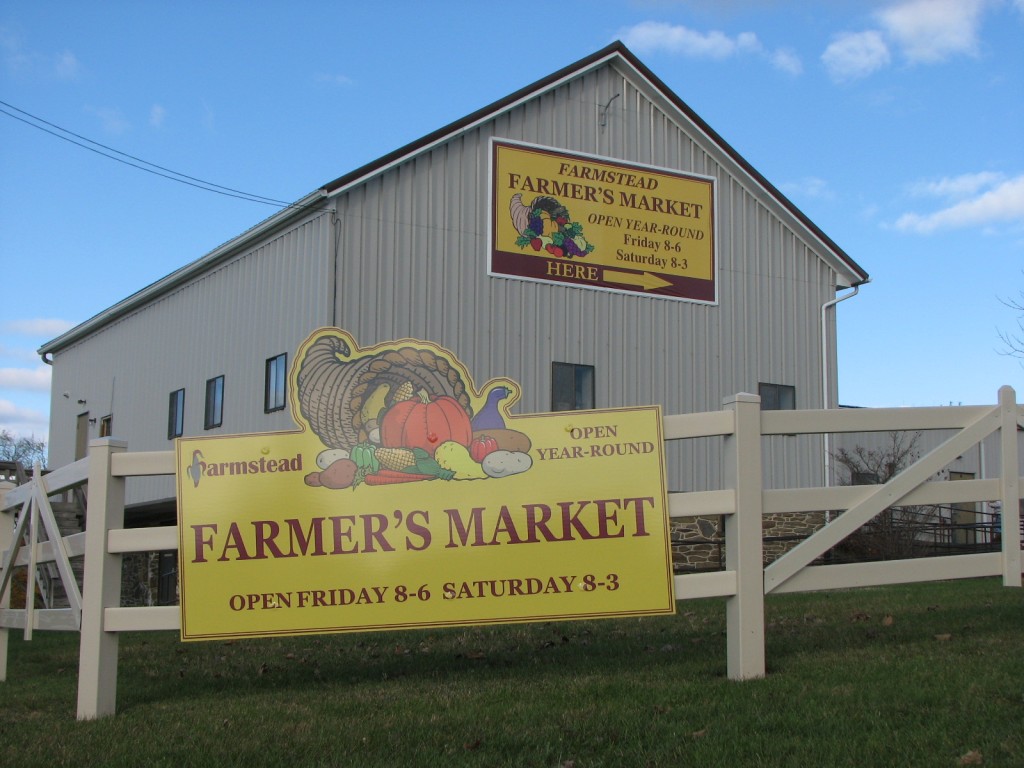 Farmstead Market is built on a 5 acre farmette settled right in the middle of beautiful central Pennsylvania farmland.  We have restored the original barn, which makes the perfect backdrop to our indoor, year-round market.  Although the area has a comforting, quaint, country feel, we are easily accessed by the surrounding areas of central PA.  In the past few years, we have become a regular stop for folks who visit Hershey in the summer.
Owners Lloyd and Joel Umberger started Farmstead Market in August 2007 with a passion for providing top quality, local produce and items to the community.  "We grew up on a dairy farm.  We had a garden and we ate what we grew.  We raised cattle, chicken.  We ate fresh, healthy, delicious food!  Like many other busy families, life got hectic and I didn't have time to raise and grow my own food. So we wanted to find a way to make good, local products available to everyone in our area, year-round.  We have certainly met and exceeded our goals. We are happy that Farmstead has also grown into a meeting place in the community."